Dameware Remote Everywhere
Deliver on-demand remote support from anywhere with our cloud-based solution.
Establish active sessions in no time.
Don't waste time. SolarWinds® Dameware Remote Everywhere (DRE) typically connects to workstations in less than eight seconds to help you save time.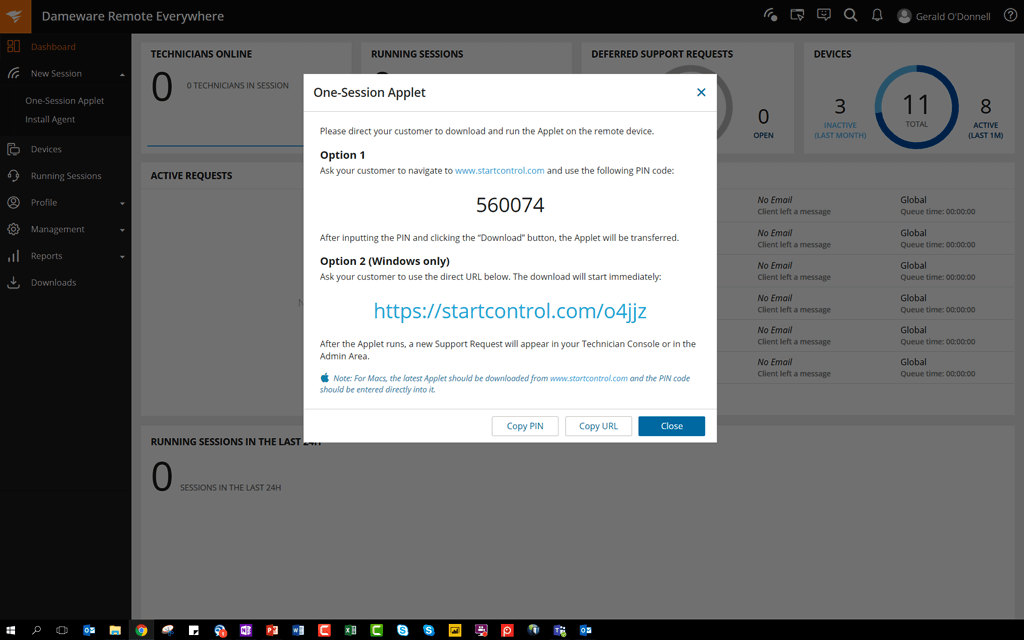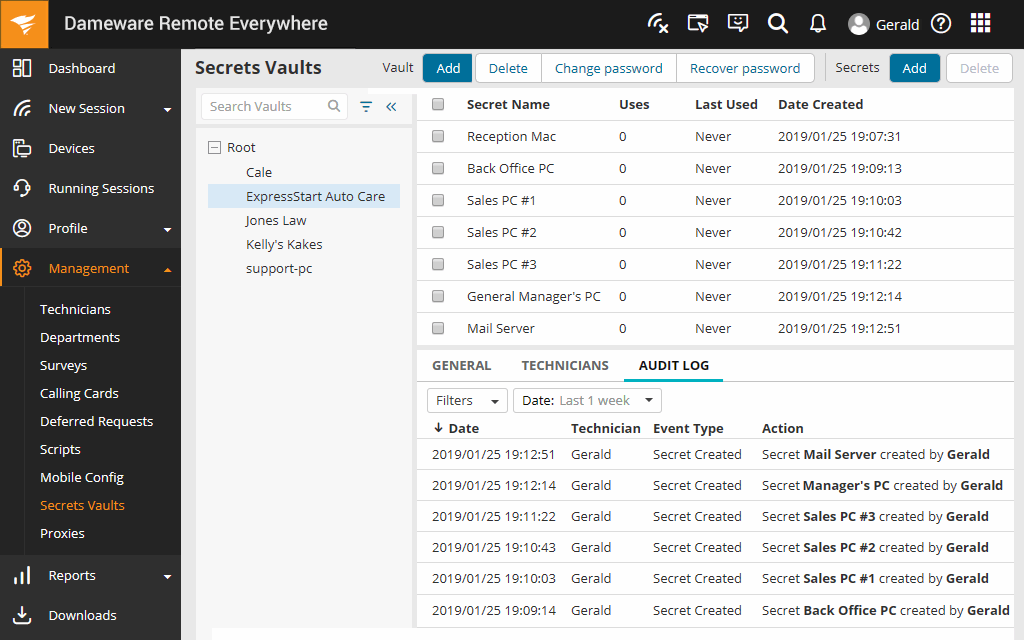 Reach end users' systems with safe remote support.
DRE is designed to help keep user data safe via advanced encryption protocols and support for two-factor authentication, as well as multilevel permissions.
Remote access to sleeping and powered-off computers
Don't let unresponsive machines keep you from resolving IT issues.
Remotely connect to out-of-band computers with Wake-on-LAN support.ole.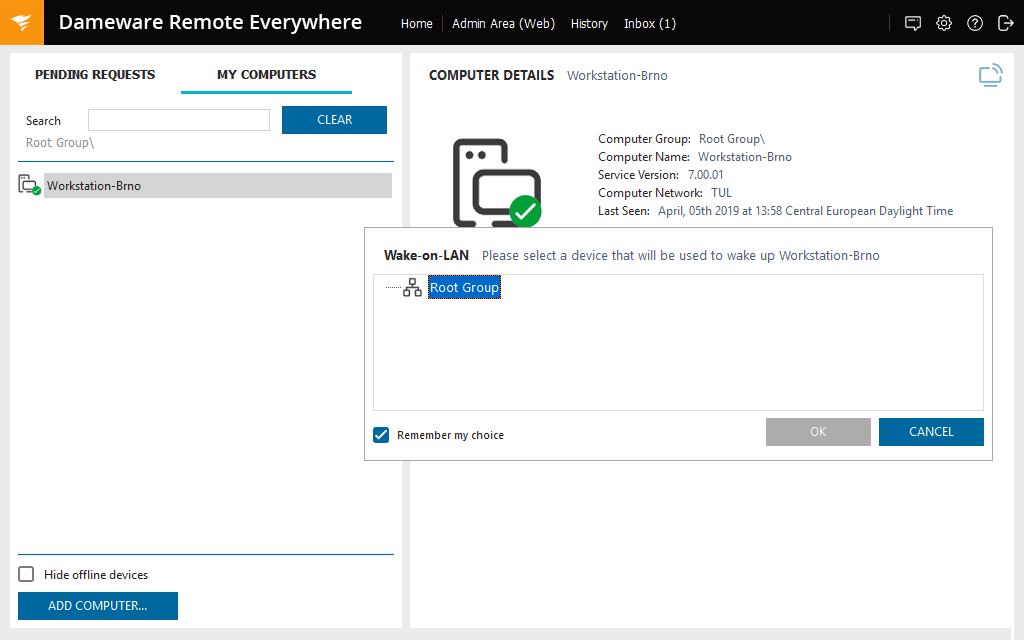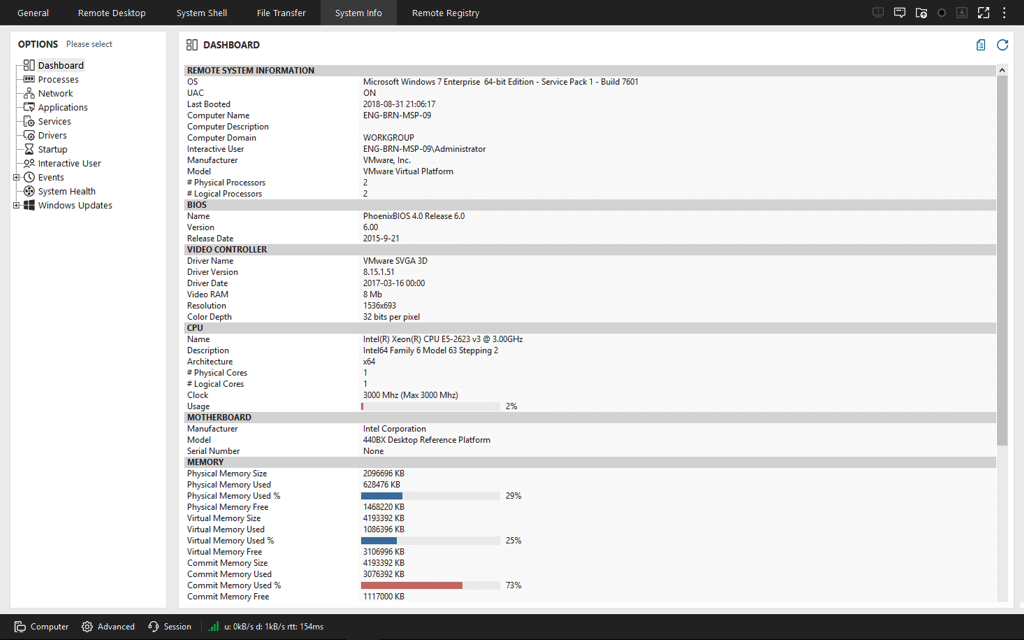 Thorough system information.
Solve problems without disturbing the end user.
Get almost all the information you need to resolve an issue at the beginning of a support session. DRE gives you system info, BIOS, and device details, in addition to Windows event logs and updates.
Session information details
Save details for each session to share important troubleshooting information with teammates.
DRE allows you to take screenshots and record during the active session. Add notes to the end user's request or to session details. You can also save recorded sessions in the cloud.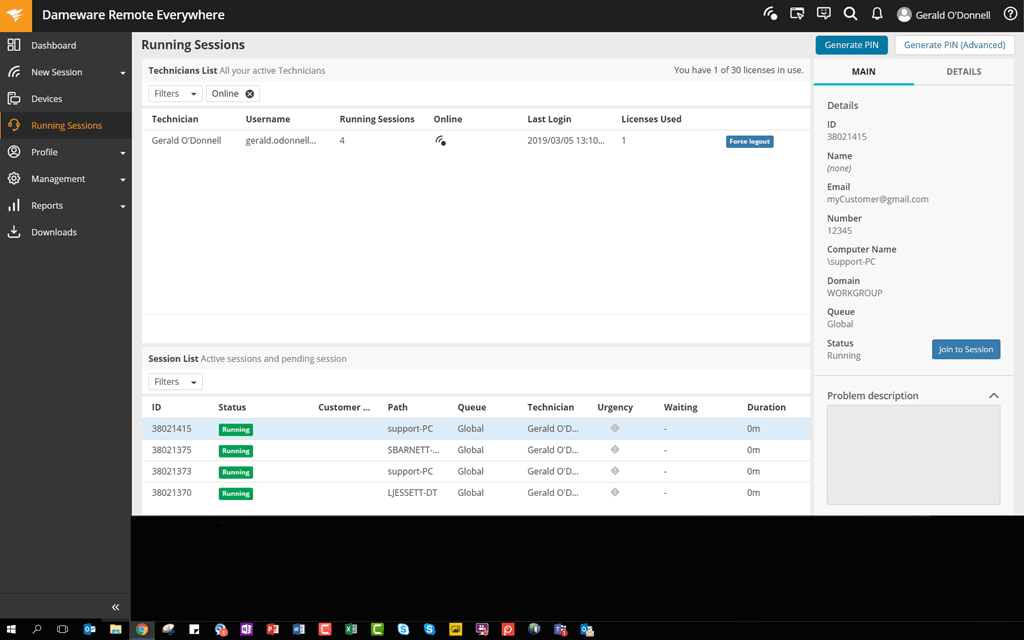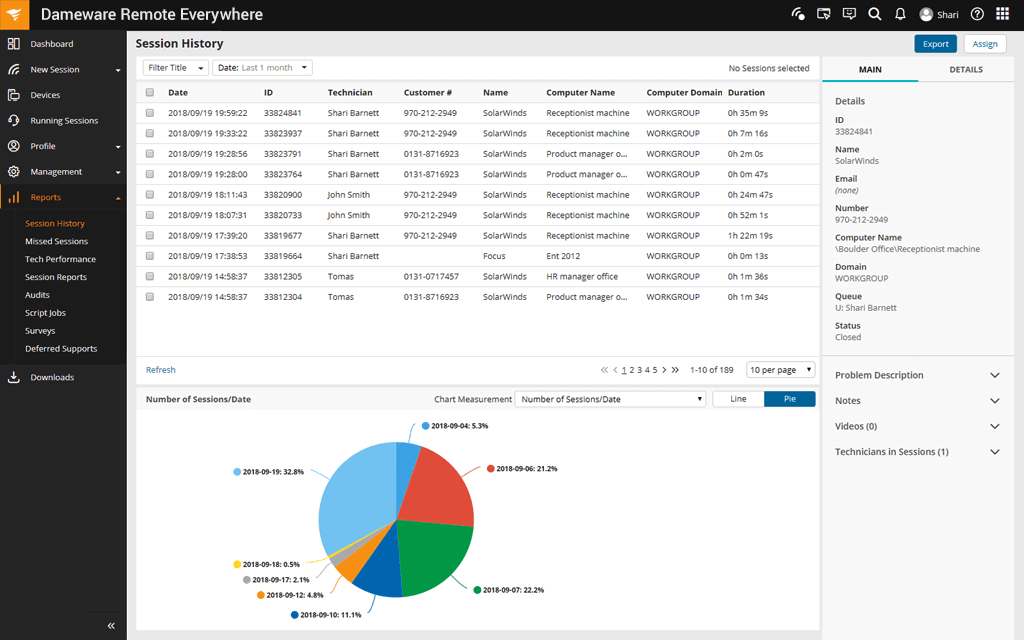 Improve your help desk department's performance with robust reporting.
Gain greater insight into your help desk team's performance. DRE gives you session details, technician performance information, and end users' survey summaries.
Lightweight ticketing system
Keep an eye on end-user requests without implementing a complex help desk system.
End users can request help through the DRE agent. Once requested, add notes to a ticket and assign it as needed.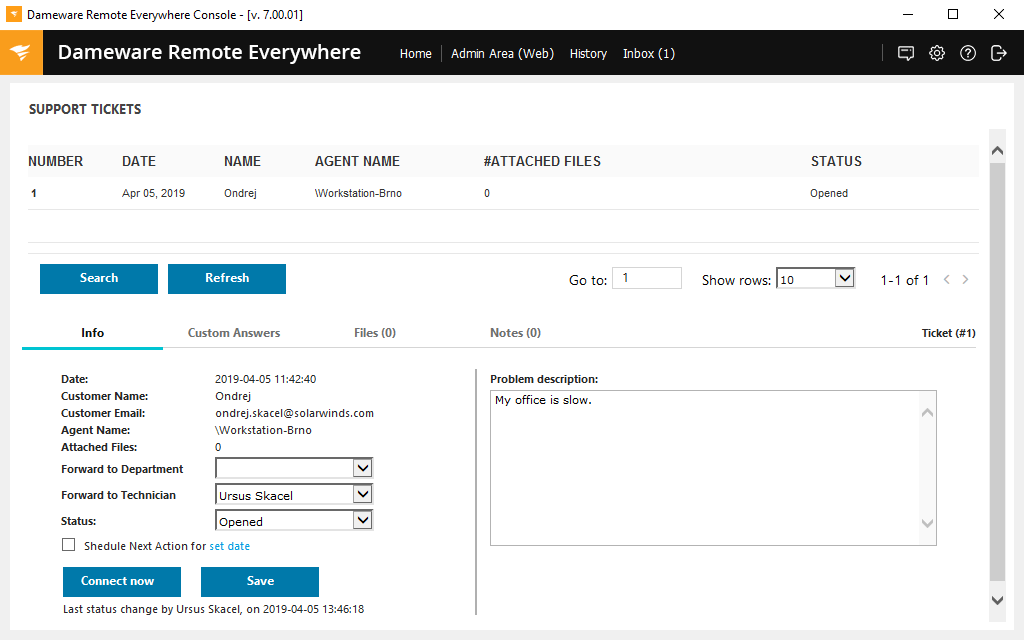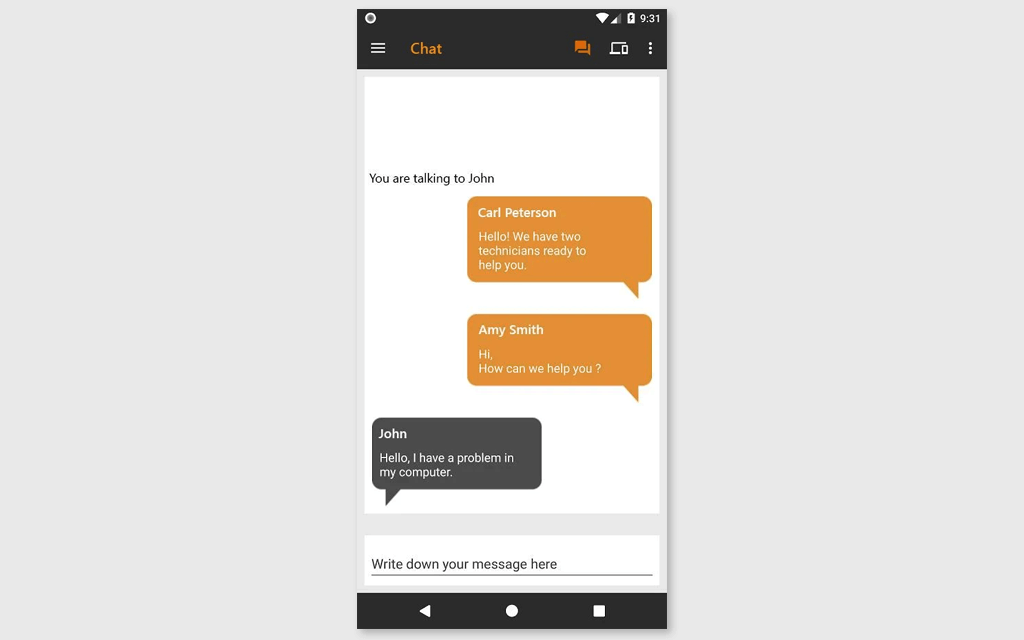 Live chat and video conference calls
Communicate quickly and conveniently with users during sessions.
Do you need to ask end users about their problems? Connect with them via pre-session or in-session chat, use VoIP, or make a video call without interrupting active sessions. All messages are automatically saved in session logs.
Workstations with two or more monitors are standard these days.
Gain visibility into workstations with multiple monitors. DRE allows you to switch between end users' monitors with a single click.