Simplify your ever-evolving IT operations management complexities.
Don't struggle to adapt your monitoring and management capabilities to the ongoing pace of IT-based change when it comes to IT operations management (ITOM). Let us help.
If you're like most customers we talk to, you're trying to solve one of three problems: keeping your applications and infrastructure up and running, improving IT processes through automation, or protecting your organization from internal and external threats.
Now, many solutions claiming to solve these problems actually cause problems of their own: They're either too complicated and time-consuming to implement, too expensive, or incomplete.
Enter SolarWinds. We've built a portfolio of connected IT operations management products designed to work together to deliver full visibility and control across your entire IT environment—whether you're running your tech on-prem, in multiple private or public clouds, or in a hybrid IT environment.
With SolarWinds, you can start with one product to solve your most immediate need and expand from there. You can easily plug in other capabilities as needed—whether to monitor your servers or databases, manage your help desk challenges, or address an upcoming security audit.
And with SolarWinds you can do all of this and get value immediately—without breaking the bank. SolarWinds IT Operations Management software helps IT pros like you centrally monitor, manage, and secure applications and infrastructure across your modern, multi-cloud, and multi-premises architectures, and all through an integrated single pane of glass.
How we see IT differently:
Monitor the health and availability of your commercial, SaaS-delivered, and custom web applications, optimize the performance of your databases, and know they're all delivering expected levels of service.
Monitor the performance of your infrastructure across your servers, containers, storage, and network infrastructure, and in hybrid and multi-cloud IT environments.
Secure your IT environment with access rights management, security event management, server change monitoring, and patch management.
Provide end-to-end management of people, processes, and technology with IT Service Management solutions that are both easy to use and smart.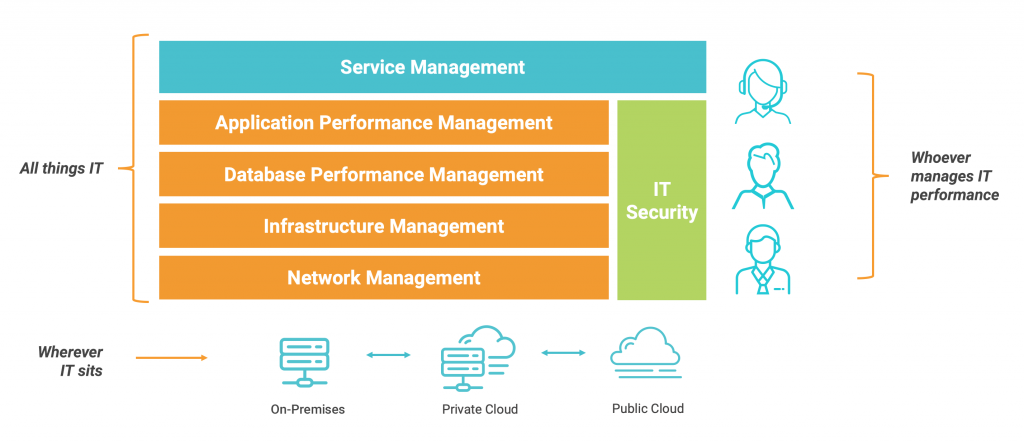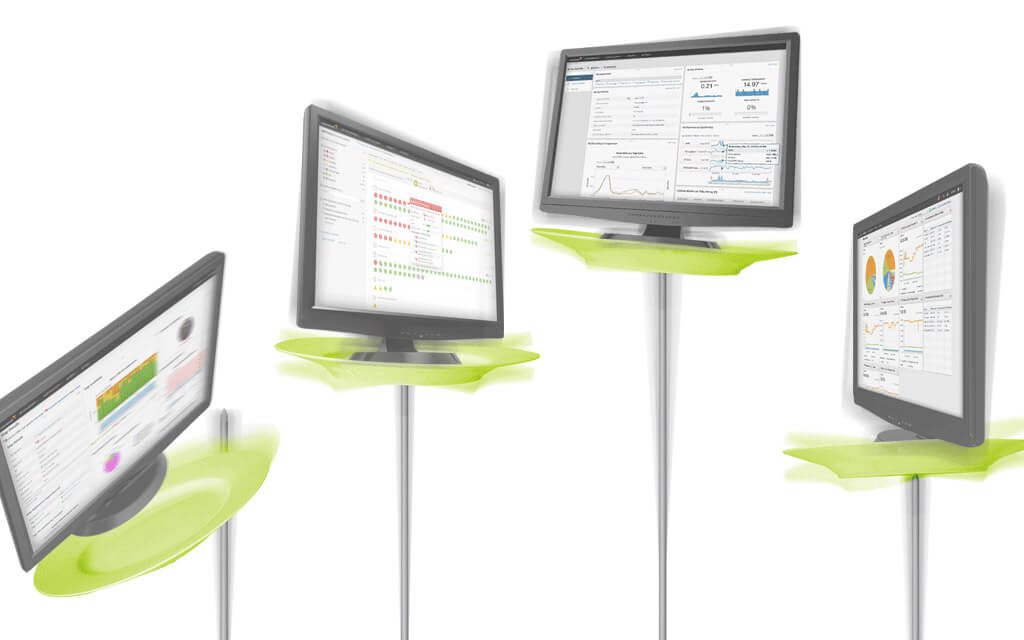 Applications Run Your Business
Organizations depend on multiple traditional and modern applications to meet business objectives for IT operations, including productivity, communication, and business transactions. And as applications are deployed on-premises, in the cloud, or in some combination of both, it's harder than ever for IT pros to quickly pinpoint where a problem occurs across the IT stack.
Managing these diverse assets and applications doesn't require professional services or complex, expensive frameworks. We believe easy to use and affordable ITOM software can go hand-in-hand with powerful performance.
Optimize Your Database Performance
Wherever your data lives, it's the lifeblood of your business. It powers your applications and provides the insight to drive your business forward. With support for all leading relational, open-source, and NoSQL databases, we have you covered.
Leverage advanced database anomaly detection powered by machine learning that gets smarter over time. Pinpoint the root cause of performance issues with an easy-to-use, intuitive user experience to keep your databases optimized and ready to deliver your next business advantage.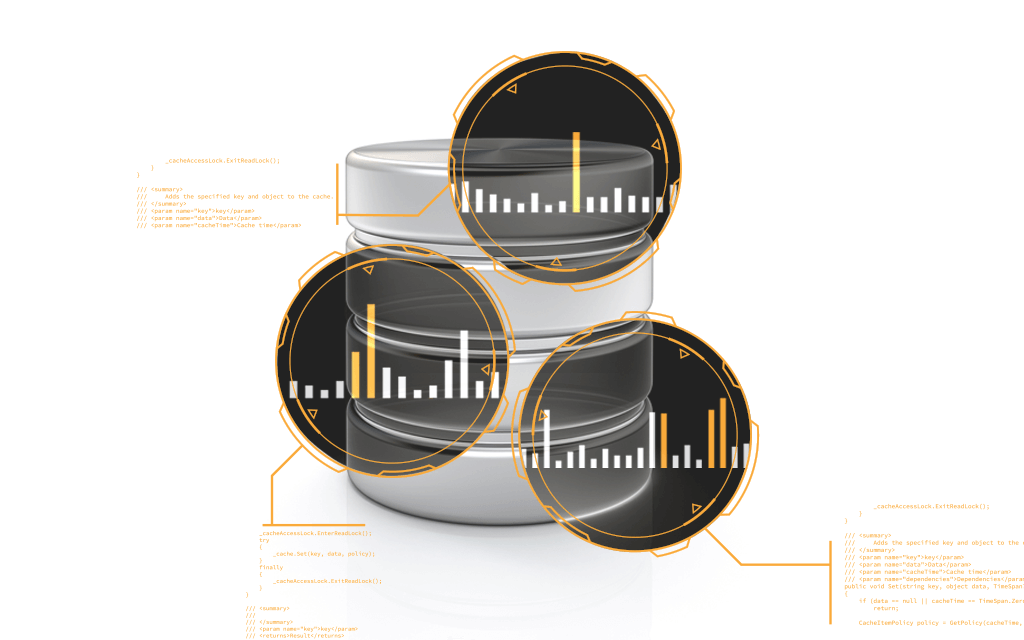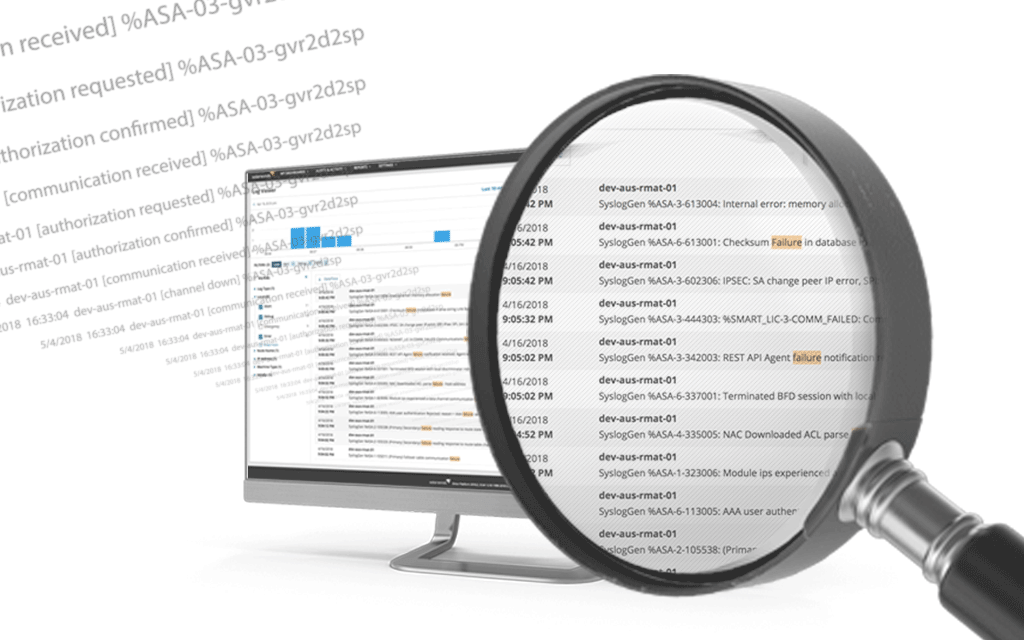 Servers, and Networks, and Storage Arrays, OH MY!
Whether physical, virtualized, or private cloud, organizations typically end up using IT operations management solutions from multiple vendors to deliver their on-premises compute, network, and storage architectures. Then they're challenged with determining the best way to ensure it's all working and performing optimally using ITOM software capabilities that don't integrate well with one another.
Our products are designed to enable technology professionals to easily and affordably manage "all things IT."
Security and Compliance, Simplified
With attack surfaces expanded by newly remote workforces, cyberthreats are everywhere—both internally and externally. Many organizations feel they don't have the technology or employee skills necessary to stay ahead of the threat landscape. Regulations like GDPR and industry standards like PCI DSS can leave many bewildered as to what to do.
Let's make it easier. With SolarWinds, you can more easily maintain a more secure and compliant operational environment, and all without necessarily having to set up a full-blown Security Operations Center (SOC). Our IT Security solutions help correlate logs and events, patch software, track server changes, enable control and audit of access to critical resources and data, and more.